The Little Jersey Biltong Company
Regular price
Sale price
£14.50
Unit price
per
Sale
Sold out
View full details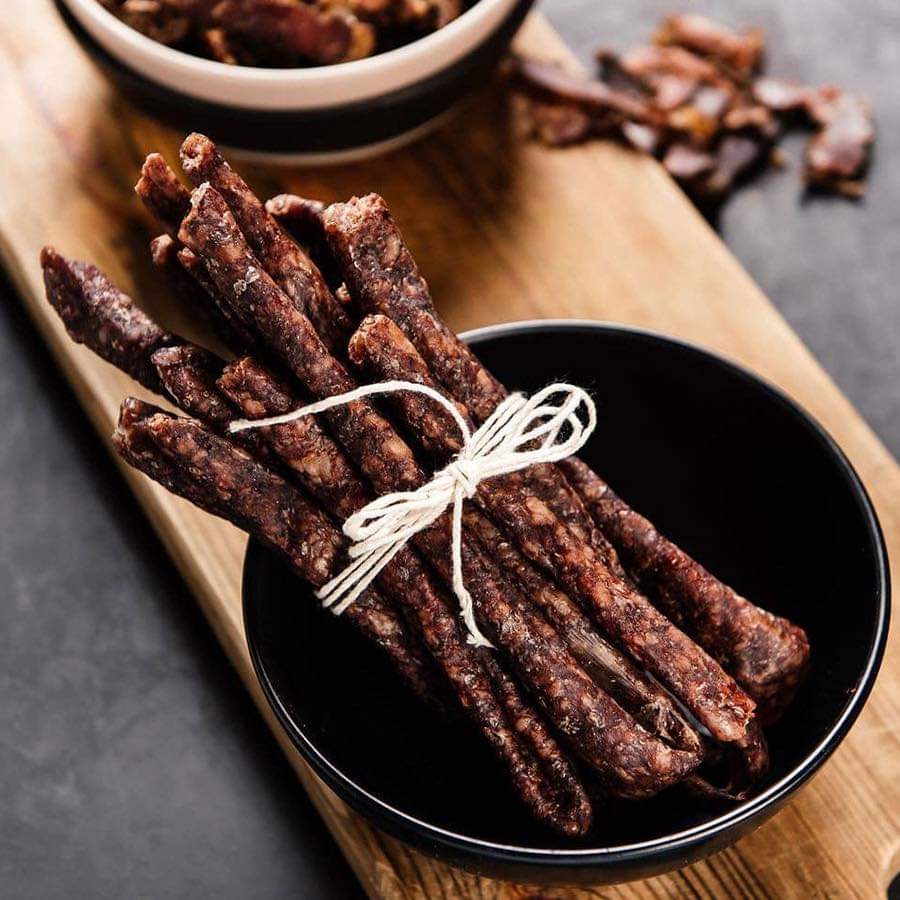 Collapsible content
Description

Our homemade dry wors is a delicious, air-dried beef sausage that is made using only the finest quality ingredients and a traditional recipe.


To make our dry wors, we start with the finest quality beef that is carefully selected for its tenderness and flavor. We then season it with a blend of spices including coriander, black pepper, and brown sugar. The beef is then mixed with vinegar to help tenderize the meat and add a tangy flavor.

The mixture is then stuffed into casings and hung up to air-dry for several days until it is firm and ready to eat.

Our dry wors is perfect for snacking on-the-go, enjoying as a delicious appetizer, or adding to your favorite recipes. Its savory flavor and tender texture make it a favorite among meat lovers, and its all-natural ingredients make it a healthier choice than many other types of processed meats.
Ingredients

Beef
Salt
Coriander
Black Pepper
Brown Sugar
Vinegar
Allergen Information

Our dry wors is gluten-free and soy-free, making it a great option for those with allergies or dietary restrictions. However, please note that our beef biltong is made in a facility that also processes nuts, so it may contain traces of nuts.
Storage

Keep dry wors in a dry, cool place! As a meat product, ​​dry wors should be stored at low temperatures to prevent spoilage and prolong the flavour.